Footprints Preschool
Bry Kenney, Director
300 E. Hundley Drive
Lake Dallas, TX 75065
(940) 497-4267
footprints@lakecitiesumc.org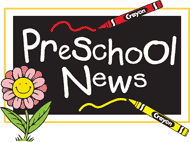 Footprints Preschool Office Hours:
Monday – Friday, 9:00 a.m. – 2:00 p.m.
We offer a 3-, 4-, and 5-day program.
---
---
Footprints Preschool Open Registration for the 2015–2016 School Year
We are currently accepting registration for the 2015–2016 school year. If you would to like to register or for more information about our program, please call Bry Kenney at (940) 497-4267 or email her at footprints@lakecitiesumc.org.
We look forward to hearing from you!
---
Registration Forms
Please download and fill out the registration forms below and either bring scan and email to: footprints@lakecitiesumc.org
Or mail to:
Footprints Preschool
Registration Papers
300 E. Hundley Drive
Lake Dallas, TX 75065
Admission Form - State of Texas (94 KB)
Medical Records Release & Photo Release (12 KB)
Parent Handbook 2015-16 (261 KB)
Registration Form (217 KB)
---
Enjoy working with children? We are accepting applications for substitutes.
Call (940) 497-4267.
---
---
Thank you for supporting Footprints Preschool!
Footprints Preschool proudly serves the residents of
Corinth, Hickory Creek, Shady Shores and Lake Dallas Texas!
---